Teenage Mutant Ninja Turtles (or TMNT) is the well-known American animated TV series. Ever since its premiere in 1987, millions of children and adults have been enjoying the adventures of the four mutant turtles, named after Italian Renaissance artists – Leonardo, Michelangelo, Donatello, and Raphael. All four turtles are guided by the mutant rat called Splinter. Furthermore, the unique characters of these turtles are widely known to the audience.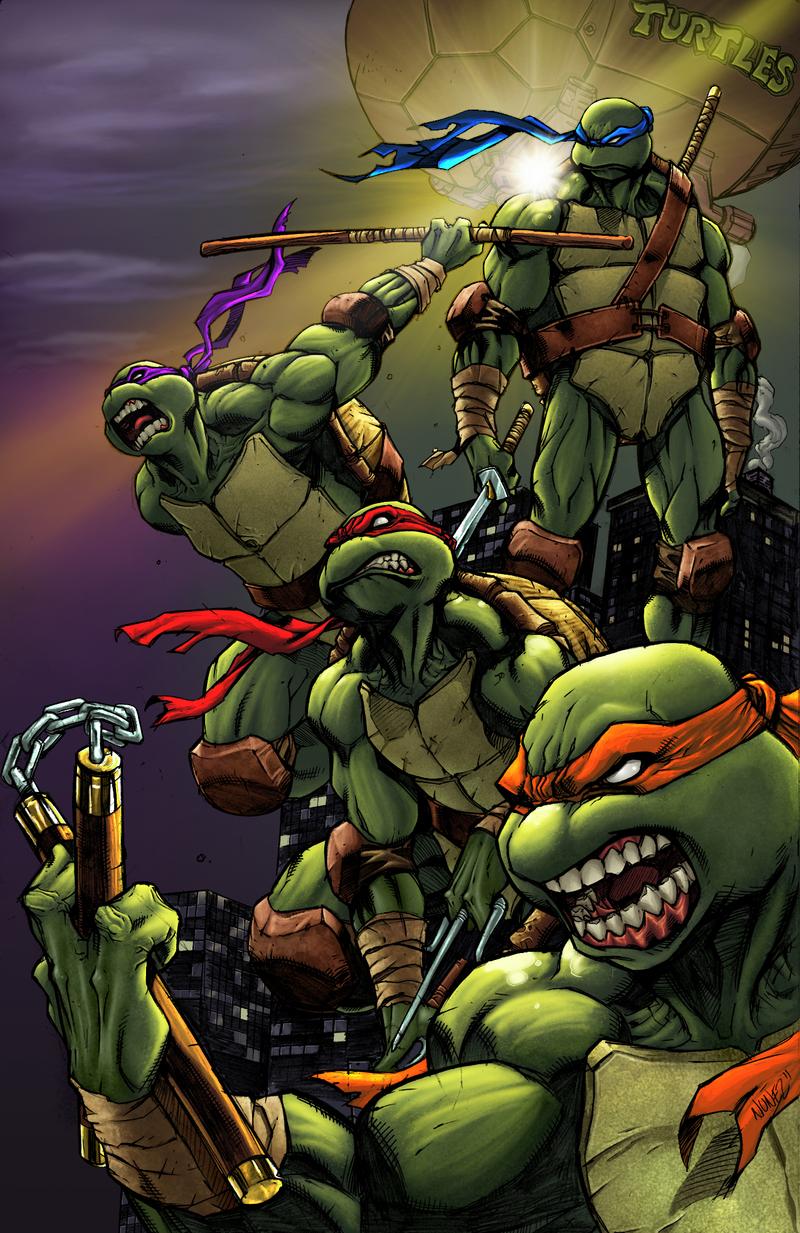 Leonardo, or Leo, wears a blue mask, and he is the leader of the group. He is known for being courageous and responsible. Also, this character is named after the Renaissance artist Leonardo da Vinci. Michelangelo, Mikey, or Mike, is the turtle with an orange mask. Known for his goofy and relaxed behavior, he was named after Renaissance sculptor Michelangelo. The third member of the group is Donatello, Donnie or Don, who wears the purple mask. He is recognizable for his calm behavior since he mostly uses science and knowledge to win conflicts. Donatello was named after the Renaissance sculptor Donatello. Lastly, Raphael, or Ralph, is often considered to be the bad boy of the group. He wears the red mask and is probably the most impulsive compared to his brothers. Also, he was named after Raphael, the Renaissance painter.
All of these characters, together with the whole concept of TMNT, are widely recognized throughout the whole world today. One of the main symbols of the Ninja Turtles story is its logo.
Teenage Mutant Ninja Turtles logo has many shapes and forms since it was changed and developed throughout the years. However, the original logo, which seems to be the most recognizable consisted of white (or sometimes black) letters on a red background. The letters spelled "TEENAGE MUTANT NINJA". Below these words, there was a dark green caption "TURTLES". Today, after the great success of this cartoon, this logo is very popular and considered as classic. It can be seen everywhere – on notebooks, pendants, color books, and posters. Moreover, they printed shirts and sweaters.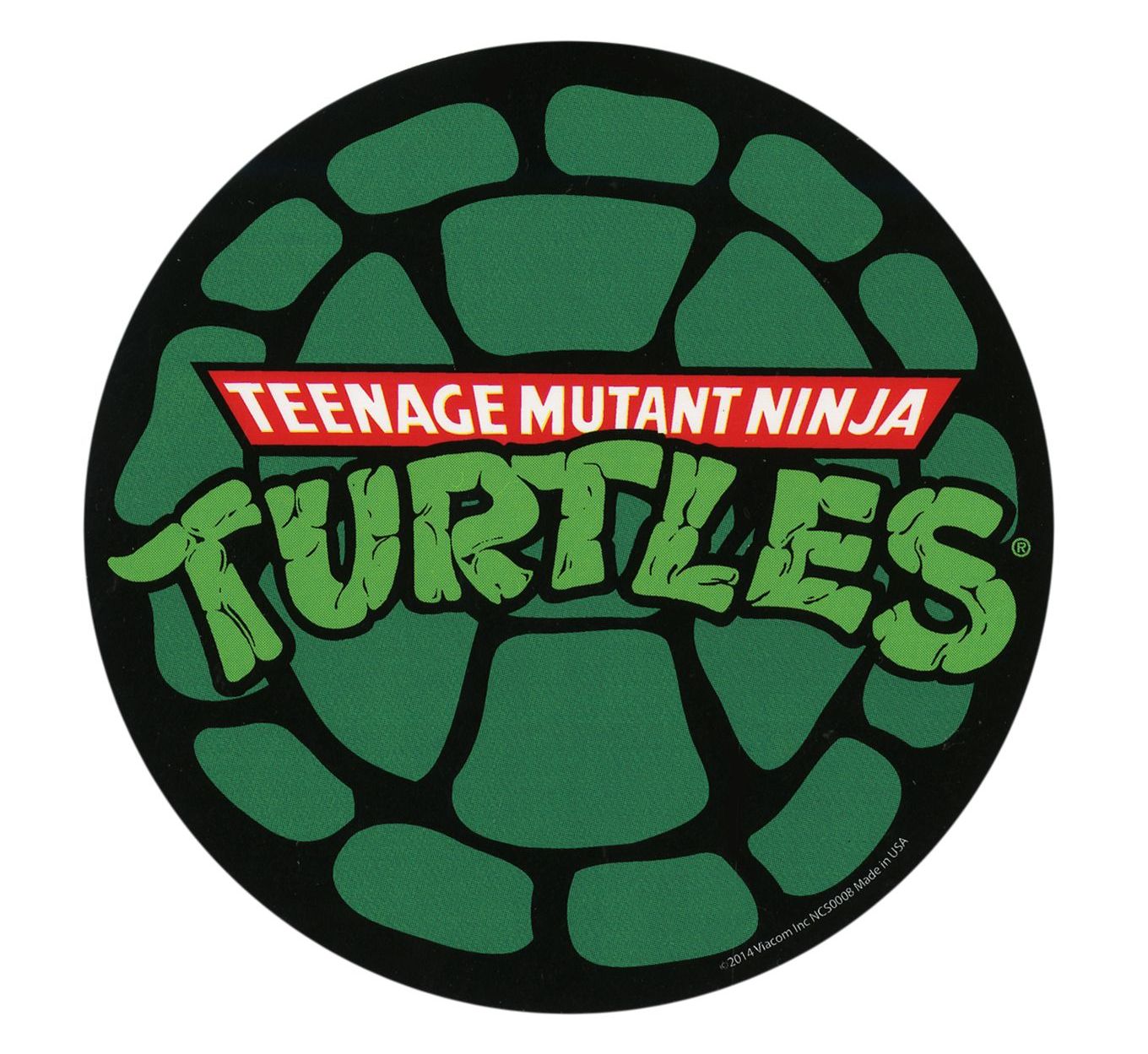 One variation of this original logo is a similar sign which includes the four main characters. This logo contains the same caption "TEENAGE MUTANT NINJA TURTLES", but it has pictures of the faces of Leonardo, Michelangelo, Donatello, and Raphael, together with their aforementioned colored masks.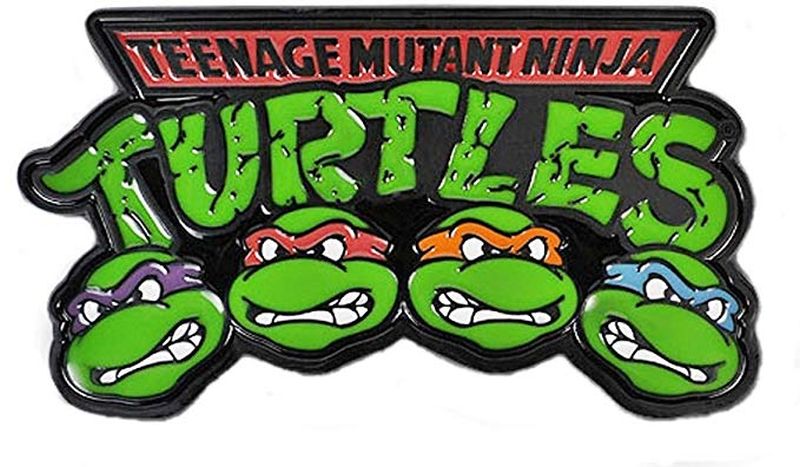 Some recent logos of this cartoon, are quite similar to the original one. For example, Nickelodeon's adaptation form 2012, has "TEENAGE MUTANT NINJA" written in black capitals, while the "TURTLES" is written in green.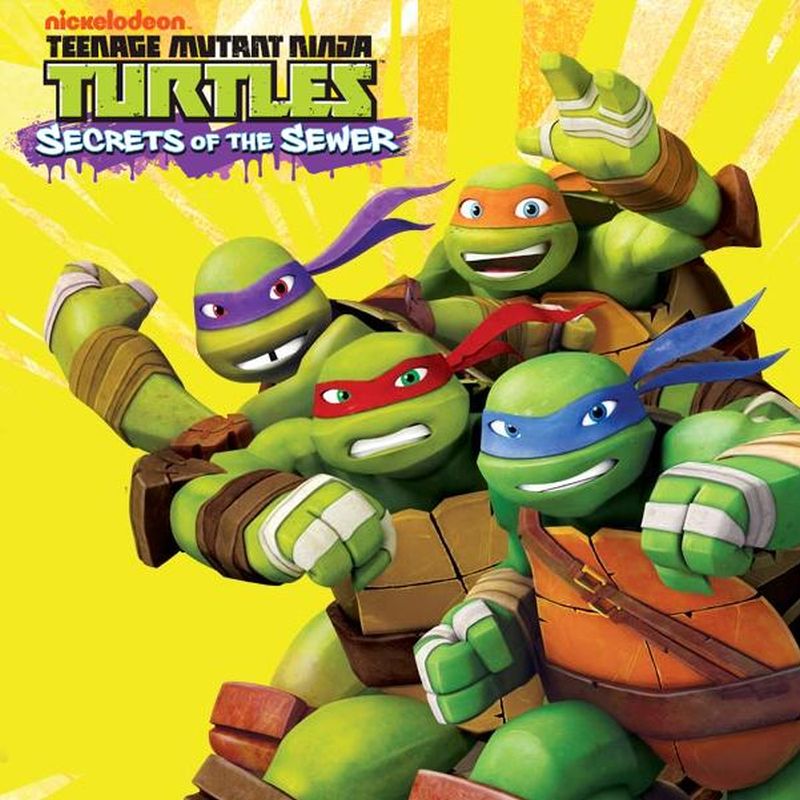 The popularity of this logo today, 32 years after the premiere, contributes to the fact that people from the whole world loved watching the thrilling lives of Leonardo, Michelangelo, Donatello, Raphael, and Splinter. Furthermore, this logo, including only three colors – white, red and green, serves as the symbol of their fight against evil, and the whole concept of Teenage Mutant Ninja Turtles.