Everybody is familiar with the concept of Ninja Turtles – a group of four mutant turtles, named after the famous Italian Renaissance artists (Michelangelo, Donatello, Leonardo, and Raphael) together with their teacher Splinter face situations in which they fight and win the evil. Without a doubt, everyone has, at least in some point in their lives, been fascinated with the idea of this amazing cartoon.
Ninja Turtles have found their ways into many segments of both adults' and children's lives. While adults usually buy T-shirts with pictures of their favorite Ninja Turtle, children enjoy playing with toys which are in any way connected to their heroes. Since the amount of toys related to Ninja Turtles is quite big, and it can get confusing sometimes, our list contains 10 best Ninja Turtle toys in 2019. In case you are interested in surprising your child with a ninja turtle themed toy, you should definitely take a look at the following list.
1. Turtle Mutant Leonardo's Dojo Playset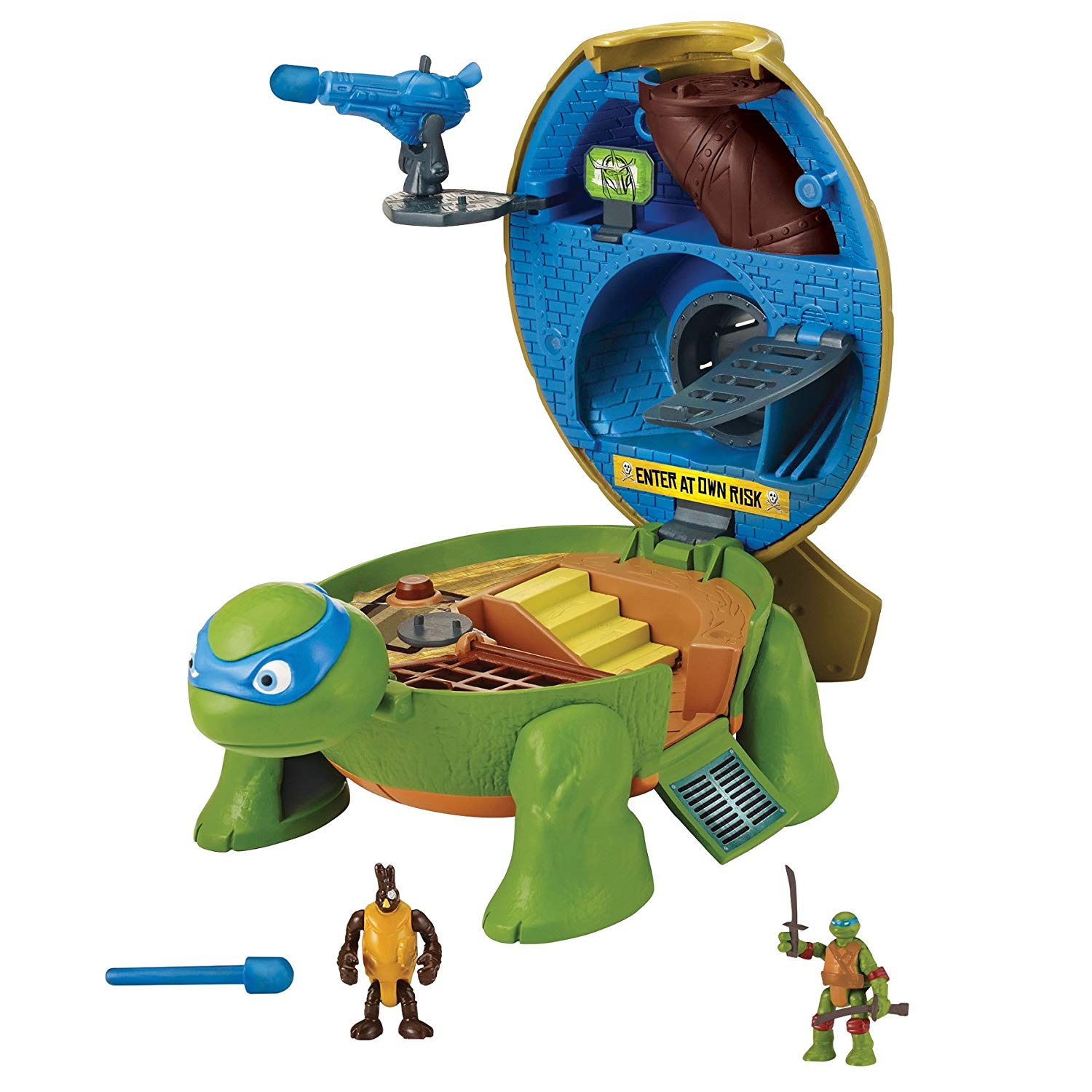 This playset contains many pieces for your child to play with. Also, there are two platforms which allow your child to play with toys, as well as make them fight. Furthermore, it has a staircase with a launching feature, jailhouse, dojo training area, and sewer slide. The amazing characteristic of this toy is that it significantly influences creativity. Therefore, your child can spend hours playing with it all along developing their creative side. It is recommended that it should be used by children over 4 years of age.
2. Mega Bloks Donnie Turtle Racer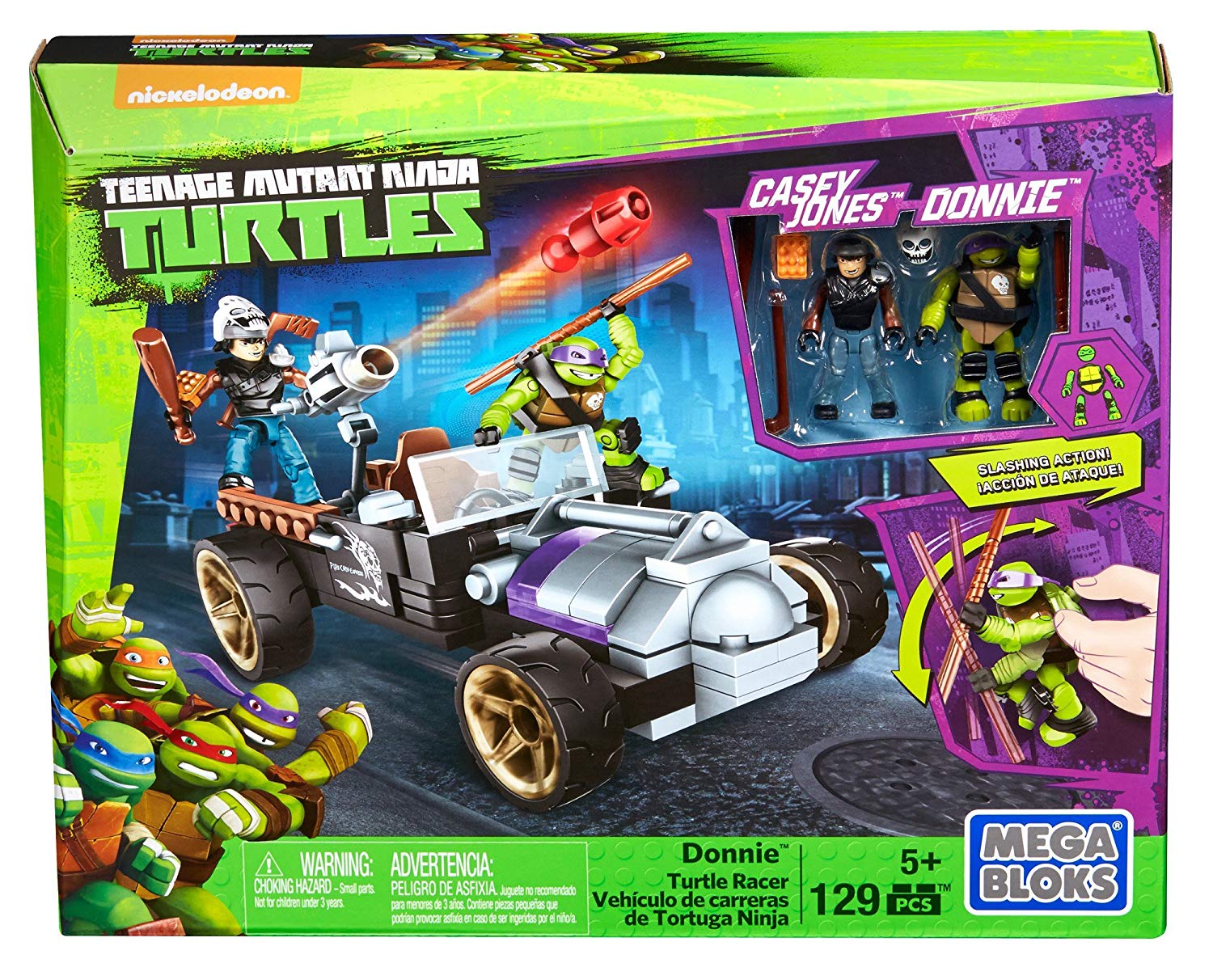 This Mega Bloks Donnie Turtle Racer should be first built and then played with. Therefore, you have a great opportunity to bond with your child while constructing the racer together. Also, this toy contributes to the development of a child's motor skills. The fun thing about this toy is the fact that it contains figures like Donatello. So, not only does your child get the racer, but it gets to play with their favorite characters. It is recommended to be used by children who are over 5 years old.
3. Ninja Turtles Out Of The Shadows Leonardo Figure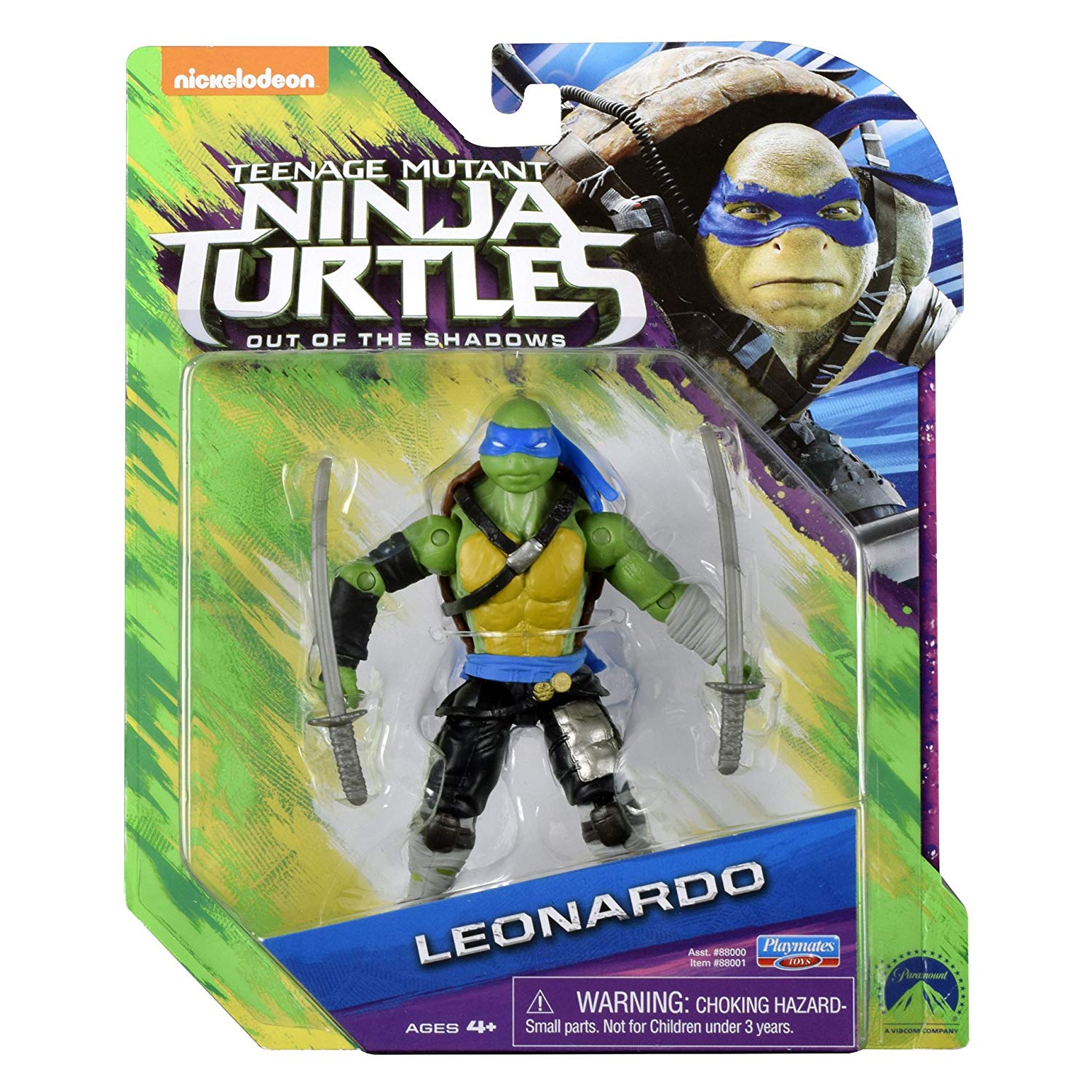 This figure of Leonardo is definitely worth buying in case your child has watched the movies, since this toy looks like the character from the film, and your child will recognize it. The great thing about this toy is that it influences children's storytelling side, as well as their creativity. For example, your child can recreate scenes from the movie with it, or even invent new situations regarding this character. It comes with a toy sward, too. It is recommended for children over the age of 4.
4. Ninja Turtles Role Play Shell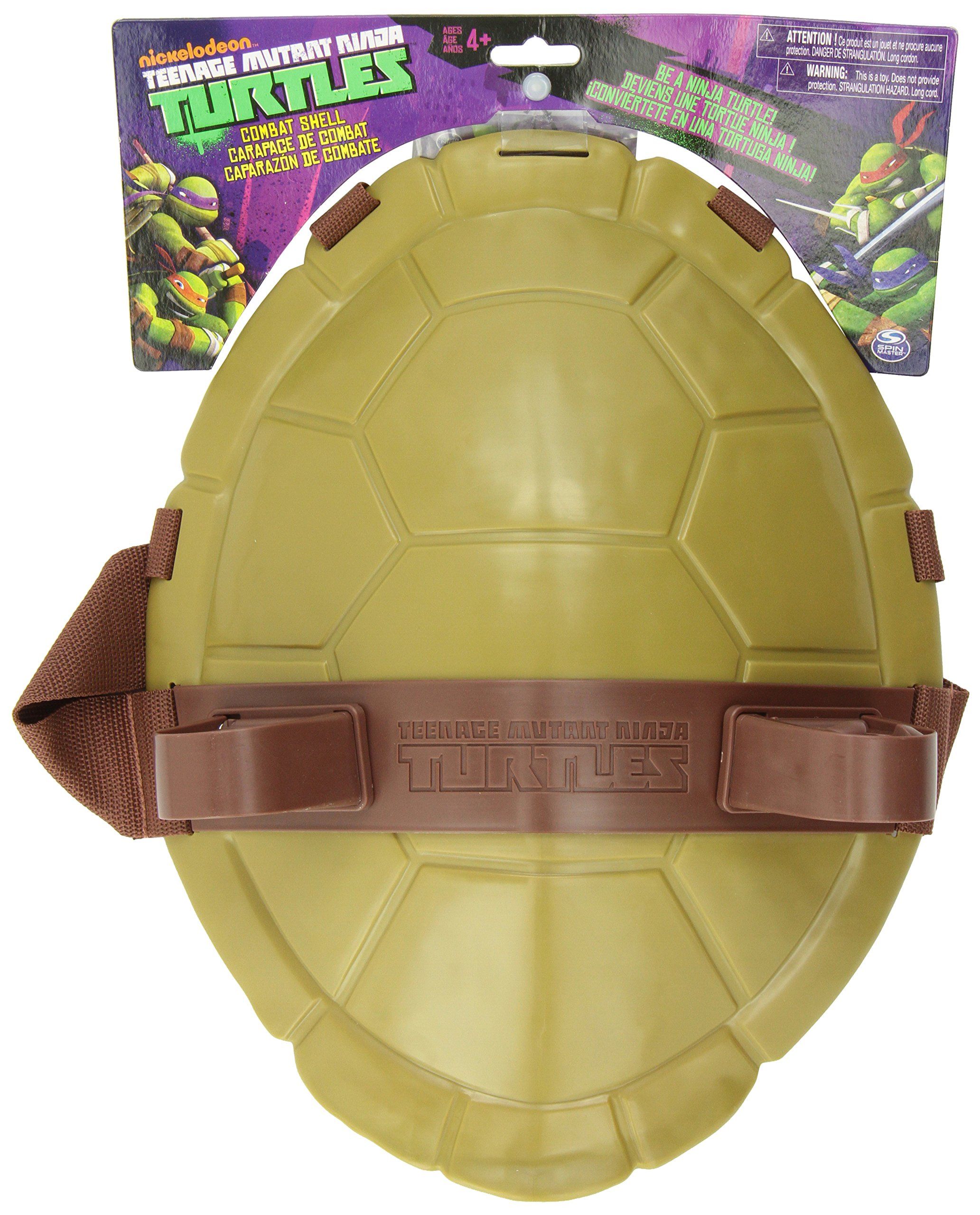 This toy is very useful if your child loves to role play. Since it has an adjustable fit, your child will be able to put the shell on, and actually, feel like one of his or her heroes. Furthermore, they will look adorable with it. Also, they can put their toy weapons in the shell itself. IT is suggested that this toy is used above the age of 4.
5. TMNT Hot Head Raphael Action Figure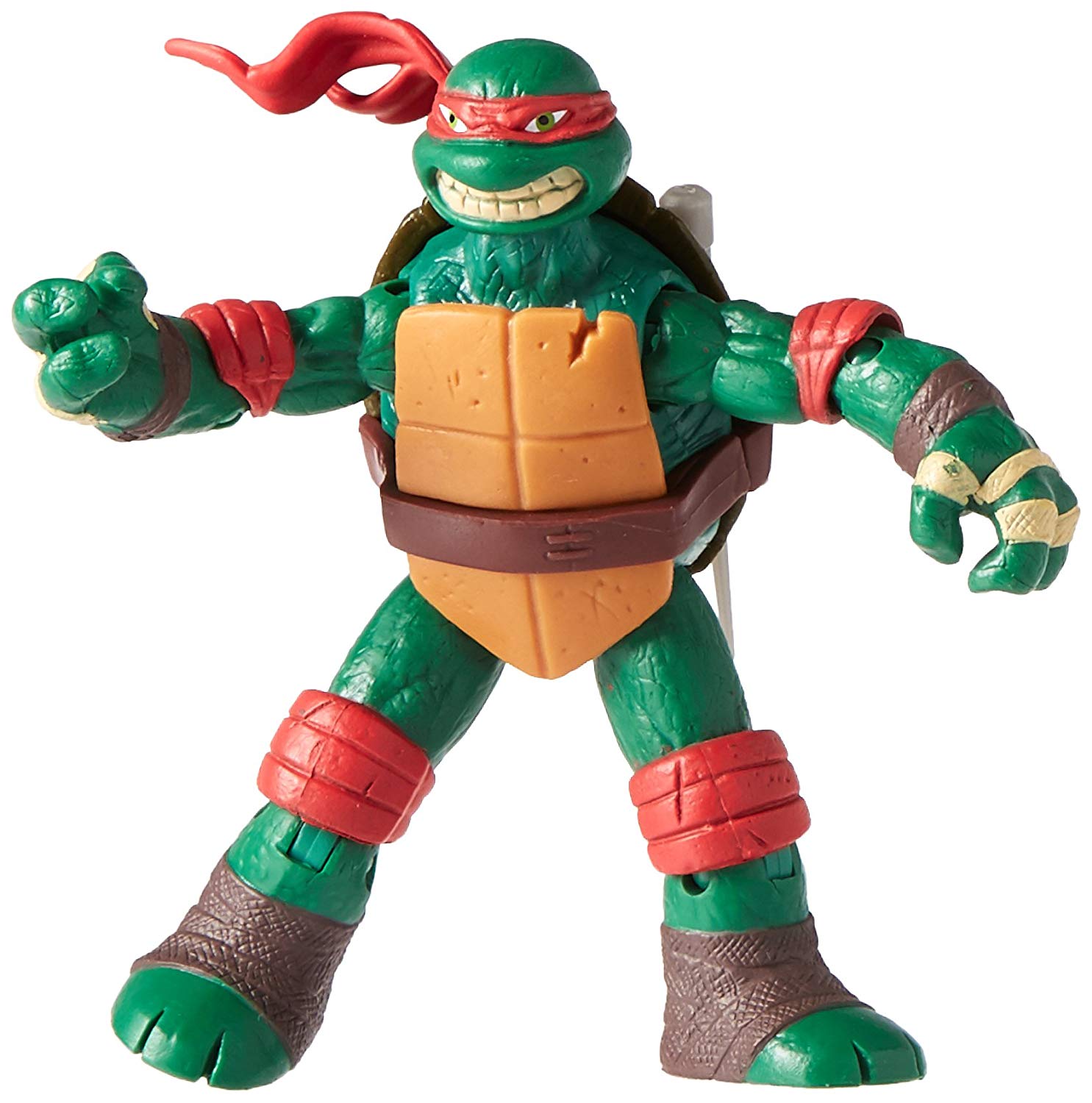 In case your children are fascinated with Raphael, this is the toy you should buy. Not only is this figure a Raphael look-alike, but it also comes with many details, such as toy weapons. By playing with this toy, the children get the opportunity to invent their own scenarios, as well as recreate the already existing ones. In that way, they express their creativity and imagination. It should be by the children older than 5 years old.
6. Teenage Mutant Ninja Turtles Raphael's Sais Weapon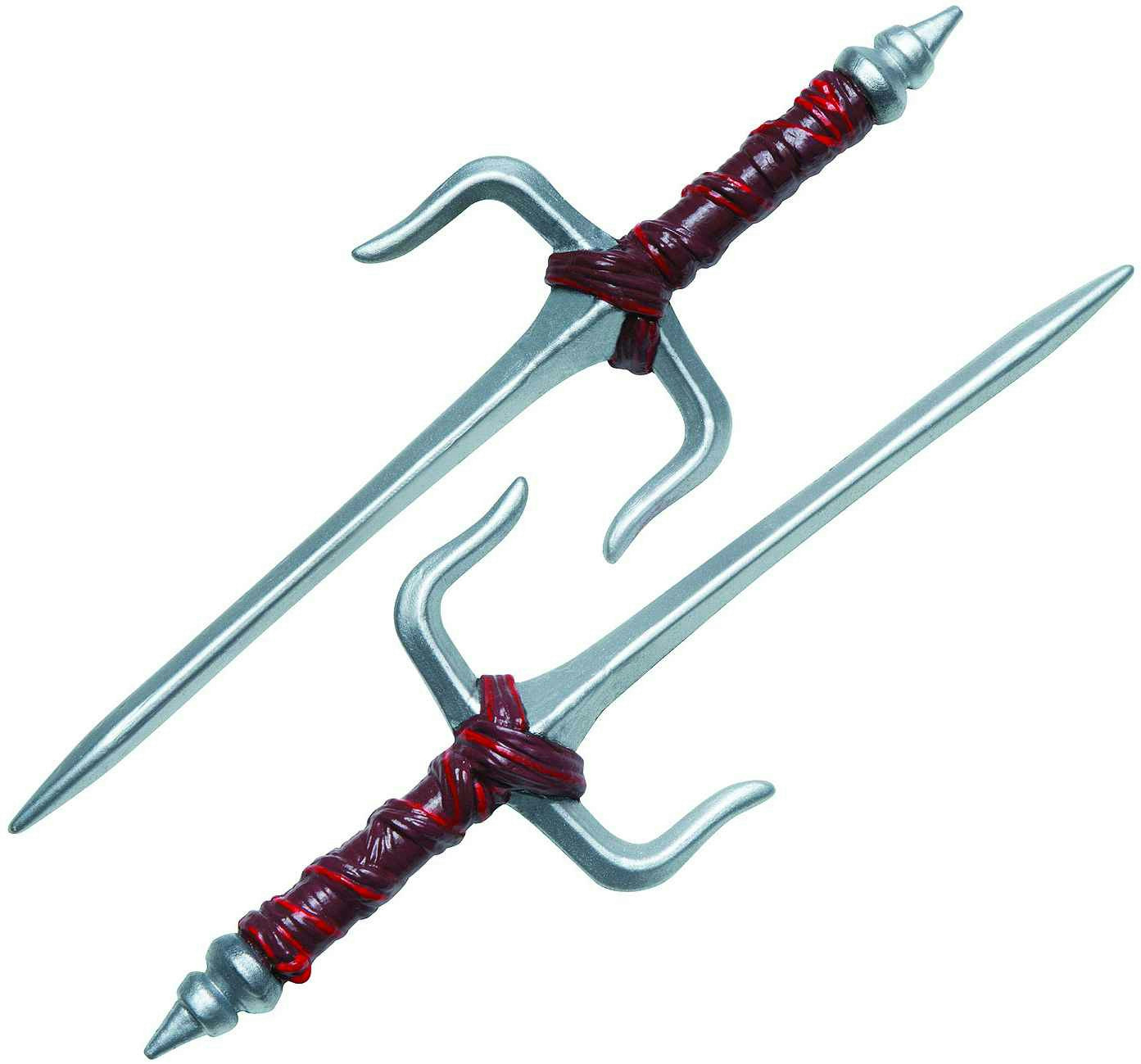 This playset includes two Raphael's Sais. With their size of 15 x 4 x 15", they are completely safe to play with. Children can hold them easily, and therefore enjoy the role play by imagining that they are one of their favorite Ninja Turtles. Usually, it is recommended to be used by children over 36 months old.
7. Mega Bloks Sewer Hideout Construction Set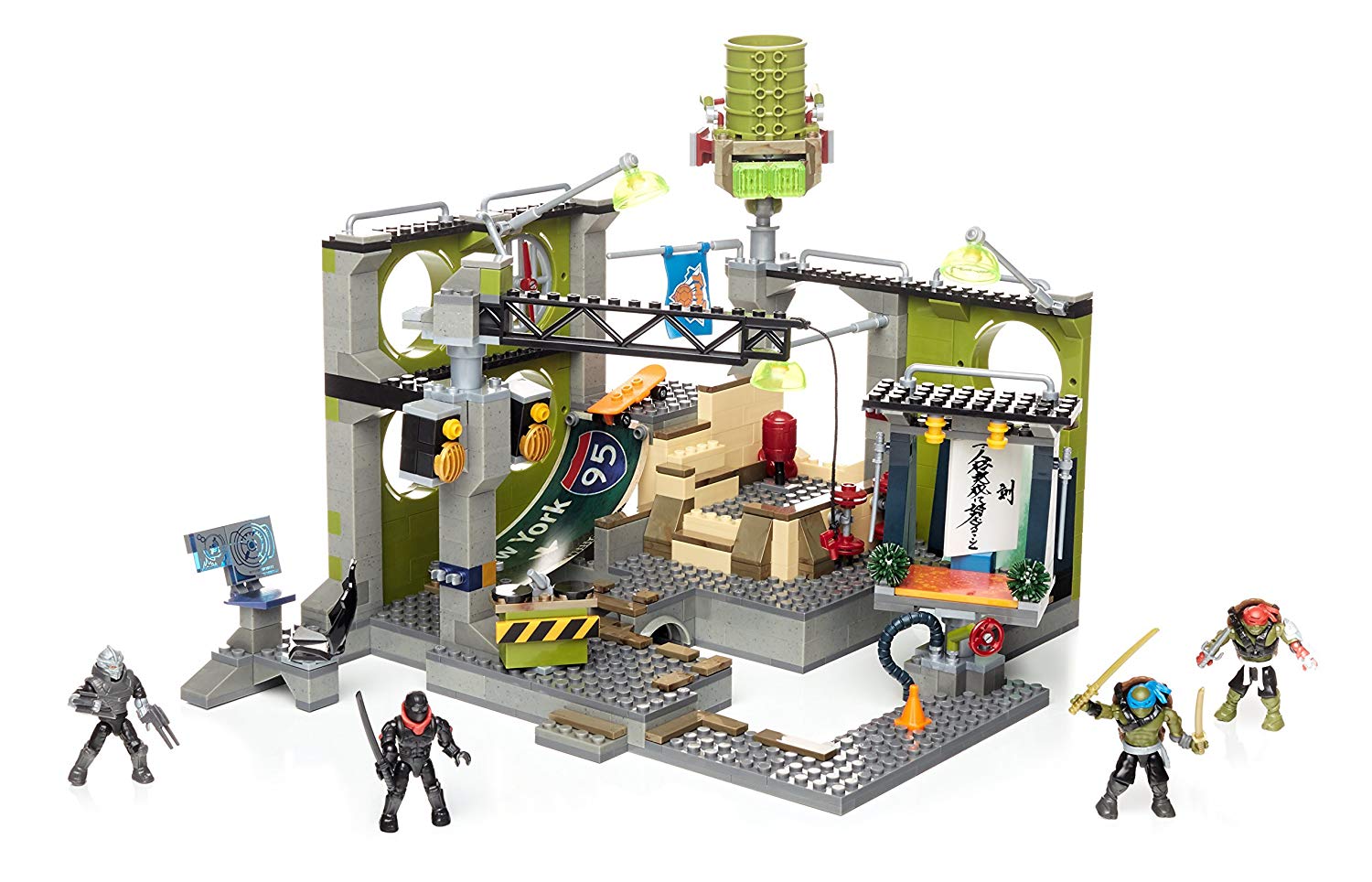 This is a playset which promotes the development of motor skills. In many ways, it resembles Lego sets, since it is buildable. One of the most fascinating things about this toy is the fact that it contains built-in sensors. In other words, when these sensors are active, there are many lights and sounds produced by the playset itself. Children find this game particularly interesting because of this, while parents agree that it contributes to the development of children's sensory skills. It is recommended to be used by children over the age of 8.
8. Donatello's Bo Staff Weapon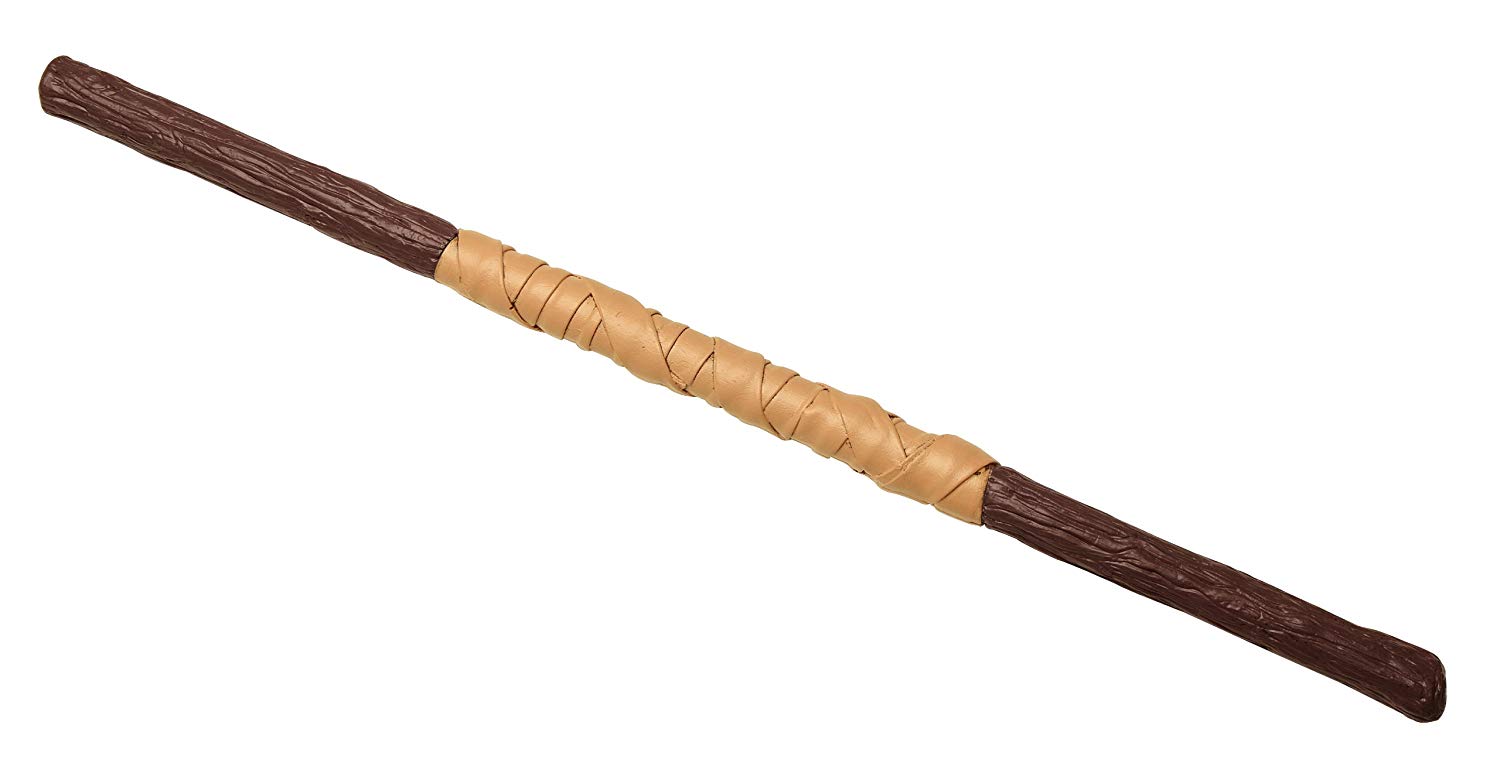 In case your child's favorite hero is Donatello, this toy is the perfect choice for you. This toy is realistic in design and therefore looks exactly as Donatello's weapon. It can be used as an addition to costumes. So, if your child wants to become Donatello for Halloween, this detail will definitely make him or she stand out. Also, it is supposed to be used by children over the 36 months.
9. Pillow Pets Nickelodeon Stuffed Animal Plush Toy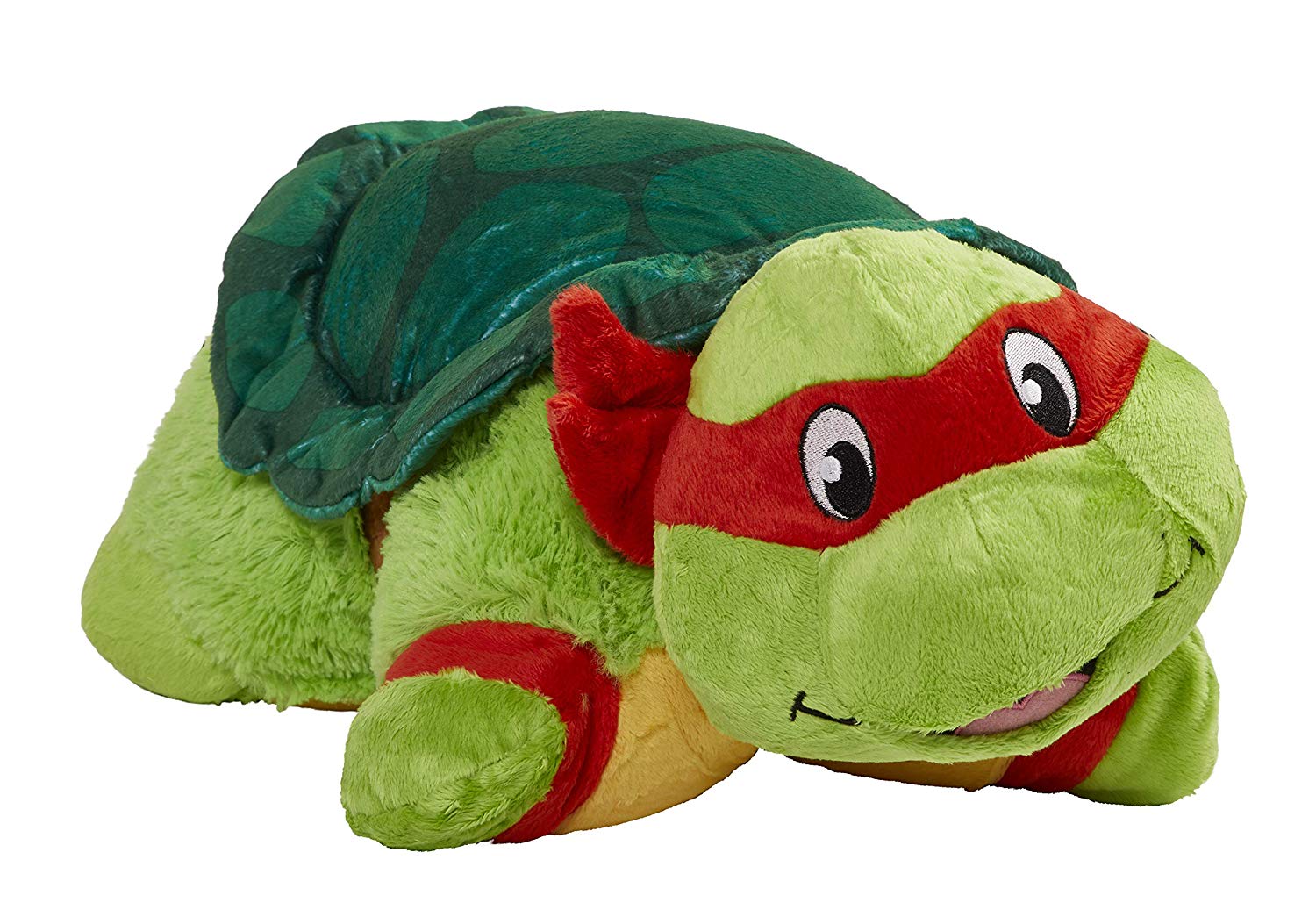 This plush toy is perfect for your child to play with since it embodies their favorite characters. In this way, your children get the feeling that the characters are real-life heroes, who they can become friends with. Furthermore, the materials used for this toy are above soft and easy to clean, all you have to do is put it into the washing machine. Even though it is not an interactive toy, it helps children express their creativity since they can use their imagination to connect with the toy. It can be used by children over 36 months.
10. Nickelodeon Turtles Toy Organizer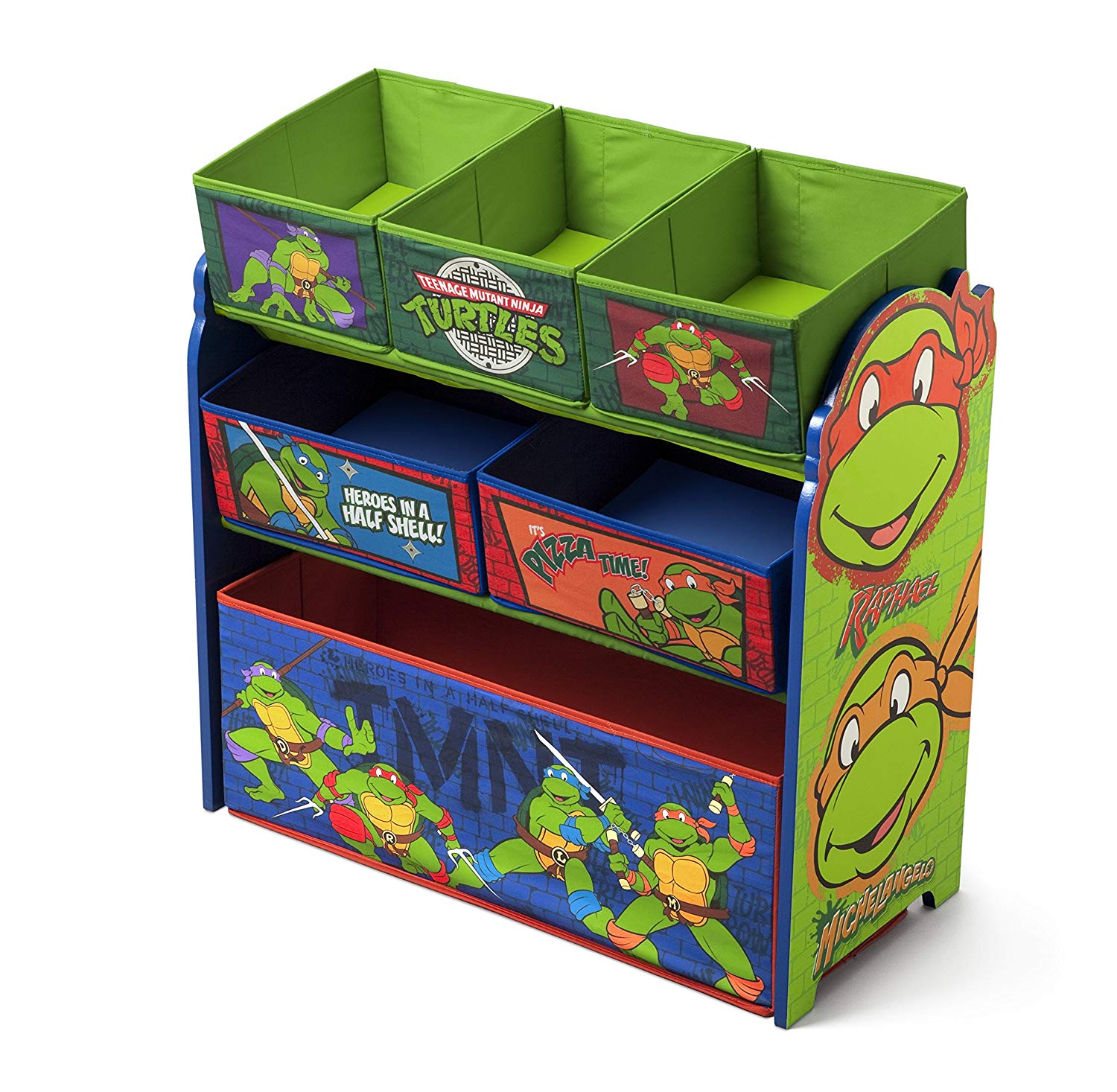 This toy organizer is perfect storage for toys. Having the size of 30.5 x 25 x 16.5 inches, it is divided into 3 sections. The color of this toy is in accordance with the colors of the Ninja Turtles show. Also, there are stickers of well-known characters or scenes from the show. In case you have trouble getting your child to pick up the toys after they are finished playing, this organizer is a perfect gift for you too! They will be happy to collect their toys in an organizer designed according to their heroes.
To sum up, these toys are very fun and amazing to play with. However, besides the fact that they serve for entertainment, they significantly influence children's creativity, motor, sensory skills, as well as storytelling skills. Thanks to these toys, children can express their imagination and feelings. Whichever toy you choose, you will definitely not regret it, since it will provide your children with both fun times, and the creative experience, all along playing and interacting with their favorite cartoon characters.